Today is the first day back at college for me. As I have been off sick I have been unable to come into college I have missed out on certain pieces of information for my TIE project. I am a little upset that I haven't really had an input with what is happening in the script or songs or any of the storyline as a matter of fact; but I put my trust in my group and I think that they will make good decisions and will include me in their thoughts when making the decisions.
I have got some notes in my notebook that I have left at home so as soon as I get to my notes I will comment some more ideas and discussions.
I have the updated script put up on dropbox which I will try and link on here if I can figure it out.
What I think that the written script so far is impressive. I think that they have really thought out the whole rhyming process. The paragraphs that sophia are saying sound so smooth. However, once we read through it a couple of times we realised that there were a couple of things that didn't make much sense so we are already thinking of different ways to change that and make it better.
We had a conversation about different costumes and as we are going by 'Alvin and the Chipmunks' I will be wearing green. A dress would fit my character best so I am looking in Tweed for the costumes that we already have. Erica also said that she might have a green dress at home that would fit me, that I could wear.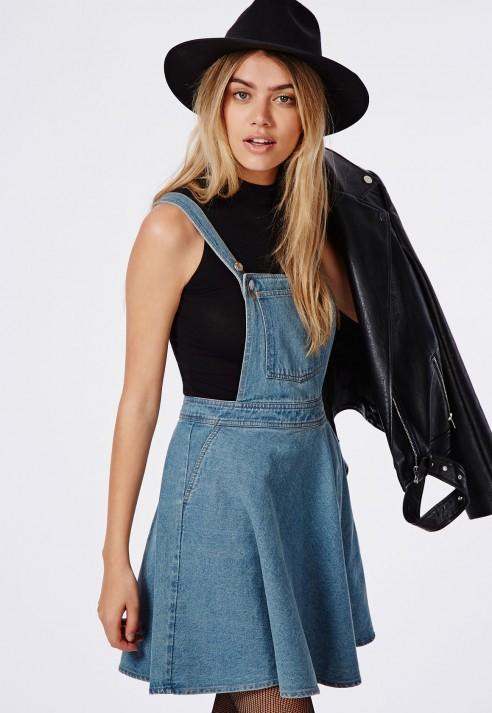 I can imagine her wearing a dungaree dress for a second option if we couldn't get hold of a cute little green dress. To take in consideration, my skin colour is really pale and so I have to make sure I don't look washed out. However, we won't have any stage lights as we are in a school so therefore I will only have the strip lights that we usually find in that kind of environment.
This dress in the picture above is a green school dress. As we are at a school trip environment I think that she could wear this too.
Actually, I think we changed that idea and actually we are just friends and the 'geeky' friend which is Scott in this instance is wanting to take us to the local museum.